Each week it's open, WellBeingMD SM  
provides a healthy recipe to the
Palos Heights Farmer's Market based on the market's seasonal produce.
These recipes are provided weekly at the market
and via WellBeingMD SM 's email newsletter.
Request our newsletter by emailing

[email protected]


Provide your name and email address.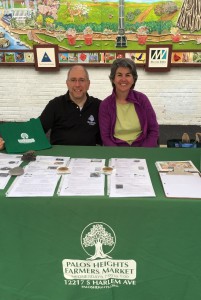 Dr. John Principe of WellBeingMD SM  
Anne Girzadas, Farmer's Market Manager
Farmer's Market 2017 Recipes
by their weekly appearance
May 10 – October 18, 2017
Why WellBeingMD Supports Local Farmers Markets
Ramp Pesto
Asparagus with Lemon Caper Sauce
Lemon Tarragon Peas
Asparagus and Feta Fritters
Tender Herb Pesto
Sesame Roasted Snap Peas
Bitter Greens Salad with Melted Cheese
Watermelon Pudding
Tropical Fruit Punch Popsicles
Summer Detox Salad
Black Raspberry Salad
Summer Cucumber and Tomato Soup
Parsley Basil Pesto
Raw Beet Salad
How to Cook Corn on the Cob
Summer Nectarine Crumble
Zucchini Gazpacho
Spiced Green Beans with Tomatoes
Parmesean Broccoli Bites
Delicata Squash and Red Cabbage Salad
Overight Oats in Coconut Milk with Cranberries and Almonds
Caramel-Greek Yogurt Dip in an Edible Apple Cup
Creamy Kale & Pumpkin Soup

******************************************************
****************************************************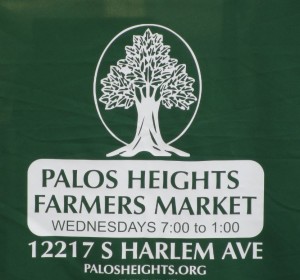 Palos Heights Farmer's Market
Wednesdays
May 10 until October 18, 2017
7 a.m. – 1 p.m.
Palos Heights Municipal Parking Lot
12217 S. Harlem Avenue
Palos Heights, IL