Give the Gift of Wellness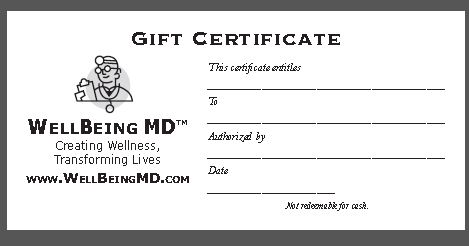 Give the gift of wellness ANY time of year with a WellBeingMD® Gift Certificate!
Help your loved ones to better health with a Roadmap gift certificate, massage, yoga, Qigong, exercise or cooking class. Call or stop in at our office to order a gift certificate. Complementary shipping included.
A Road Map to Wellness Program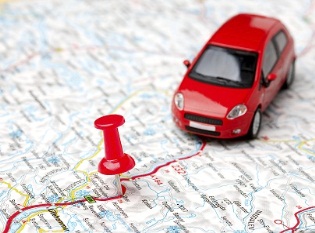 This six week holistic course is designed to improve nutrition, increase physical activity & overall life balance. Dr. Principe's "A Roadmap To Wellness" was recognized by David Eisenberg, MD, Director of Harvard's Healthy Kitchens, Healthy Lives CME. He views this program as an exemplary model of how to transform health care. One that focuses on wellness and self-care.
Coming soon:
Road Map to Wellness 6 Week Class
Dates to be determined.
Road Map 2.0 Healthy For Life Programs:
The Road Map to Optimal Nutrition ia a Group Medical Visit intended for patients continuing their work on reversing the Metabolic Syndrome, achieving a better BMI, and returning to health. As part of this class, a Hands-On Cooking experience will be included! Open to RoadMap Graduates. Contact our office to enroll today! Dates listed on calendar.

WellBeingMD® highly recommends Eating Well magazine for healthful advice, recipes and commitment to a well-balanced nutrition and a healthy lifestyle.
Click the Eating Well logo to visit and subscribe.
WellBeingMD® accepts most major insurance plans.
Call for your Wellness Checkup today!
708-448-9450